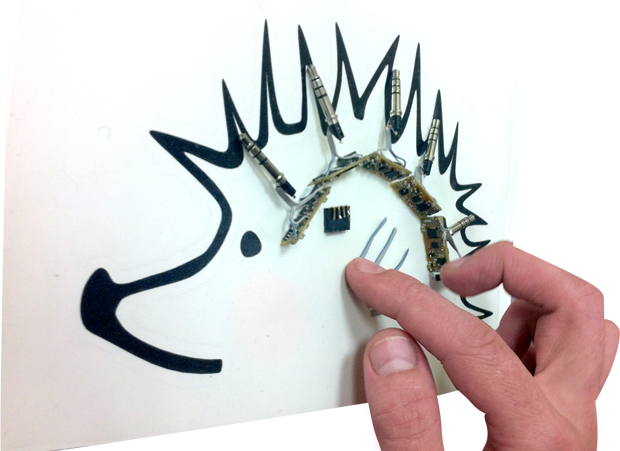 Hedgehog is an Estonian electronics engineering bureau, founded in 2011. Our office and lab are in Tartu Science Park. We are dedicated to researching, engineering and producing hardware with low energy consumption and high reliability.
Most of our projects are related to test, measurement and scientific instrumentation. We feel specially at home with different sensors and digitizing the real world while solving complex mathematical and physics problems.
Our key engineers have been active in creating professional analog and digital circuits and designing PCBs for more than decade. Now we are taking a step further and are training young engineers for decades to come.
Services
Electronics/PCB design, analysis and optimization
Firmware development
Custom scientific instrumentation

Sensors and monitoring devices
Test and measurement devices
Hardware
MCU/DSP: MSP430, ARM, AVR, 8051, PicoBlaze,

C64x

Analog and digital ciruitry
CPLD, FPGA
Electronics CAD and simulators: Altium Designer, Eagle, KiCAD, Upverter, SPICE, EM/RF, COMSOL, Matlab, LabVIEW
Firmware
OS: FreeRTOS, TI-RTOS, ARM Linux, bare metal

Programmable logic: VHDL, Verilog, MyHDL
Languages: C, C++, Python, assembly